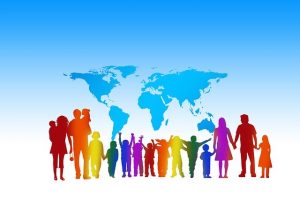 The group membership card is your key to stays at hostels worldwide.
For groups with residency in Austria, a membership to the Östrerreichischen Jugenherbergswerk is necessary for groups stays in hostels worldwide.   International groups must bring a membership card from their home country.  If this is not possible, every participating Austrian hostel sells memberships, although they cannot provide international groups with a physical membership card.
Important Facts about Group Memberships:
An Austrian group membership is valid from 1 November of the previous year to the 31 December of the following year.  Cancellation is possible until 15 October of the following year.  A group membership provides the opportunity to stay at over 3500 youth hostels worldwide.
A group should consist of at least ten people, including a group leader, who are travelling together.  There is neither a limit on age of travellers or a maximum group size, although a group leader travelling with minors must be at least 18 years old.
A group membership in Austria costs €25,- per calendar year.
To apply for group membership in Austria:
Österr. Jugendherbergswerk / Junge Hotels Austria
Mariahilferstraße 24/1/1, 1070 Wien
Tel: +43 (1) 533 18 33
E-Mail: office@jungehotels.at